All FOYH volunteers are presented with bronze, silver and gold enamel badges and a certificate when they achieve 5, 10 and 15 years' service at the hospital.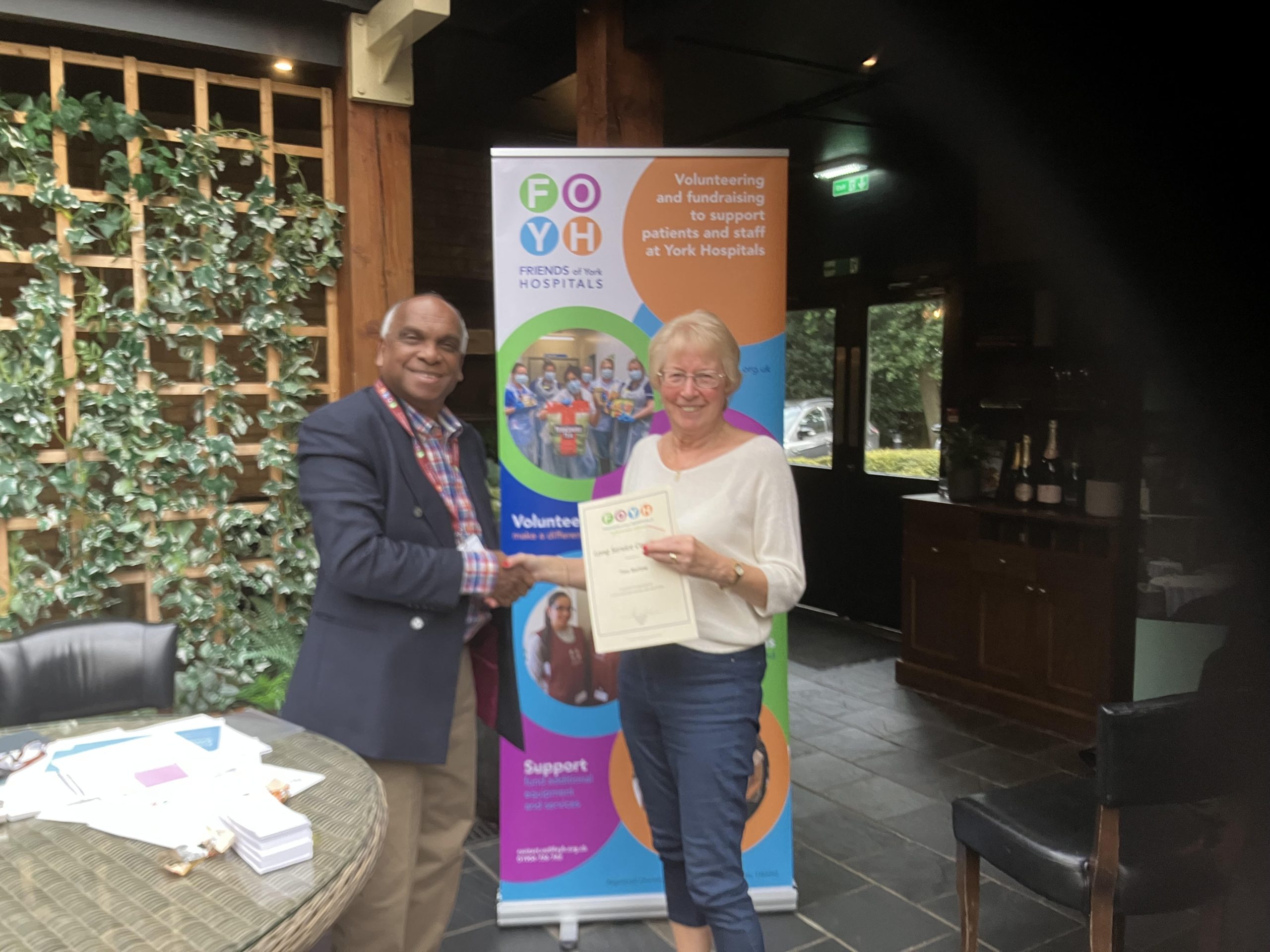 Hussein Syed, Chairman presenting Tina Barlow with her Bronze Long Service Award at the 2022 Annual General Meeting.
The 2022 recipients of the Long Service Awards were:
Bronze:
Tina Barlow
Chris Love
Robin Robinson
Averil Rushton
Suzanne Smith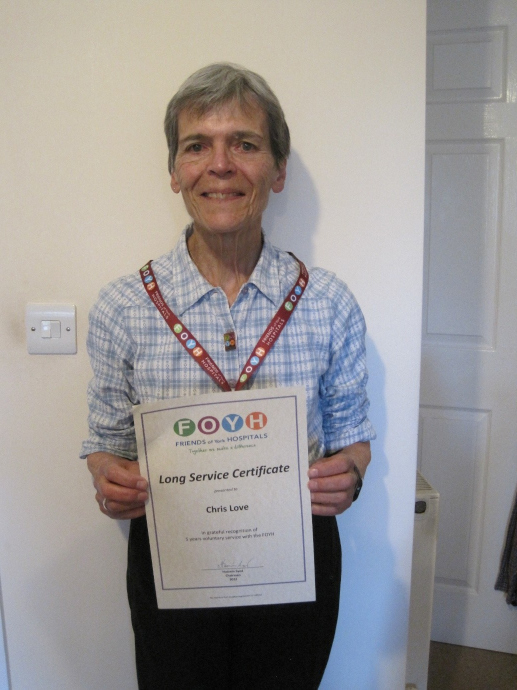 Chris Love with her Bronze certificate
Thank you for your commitment and support to enhancing the care of patients at York Hospital.
At the 2019 NHS Celebration of Achievement awards night – which covers Scarborough, Bridlington, Malton, Selby and Easingwold as well as York – FOYH volunteer Graham Clift was presented with the NHS Trust's Volunteer of the Year Award for his dedicated support for stroke rehabilitation patients.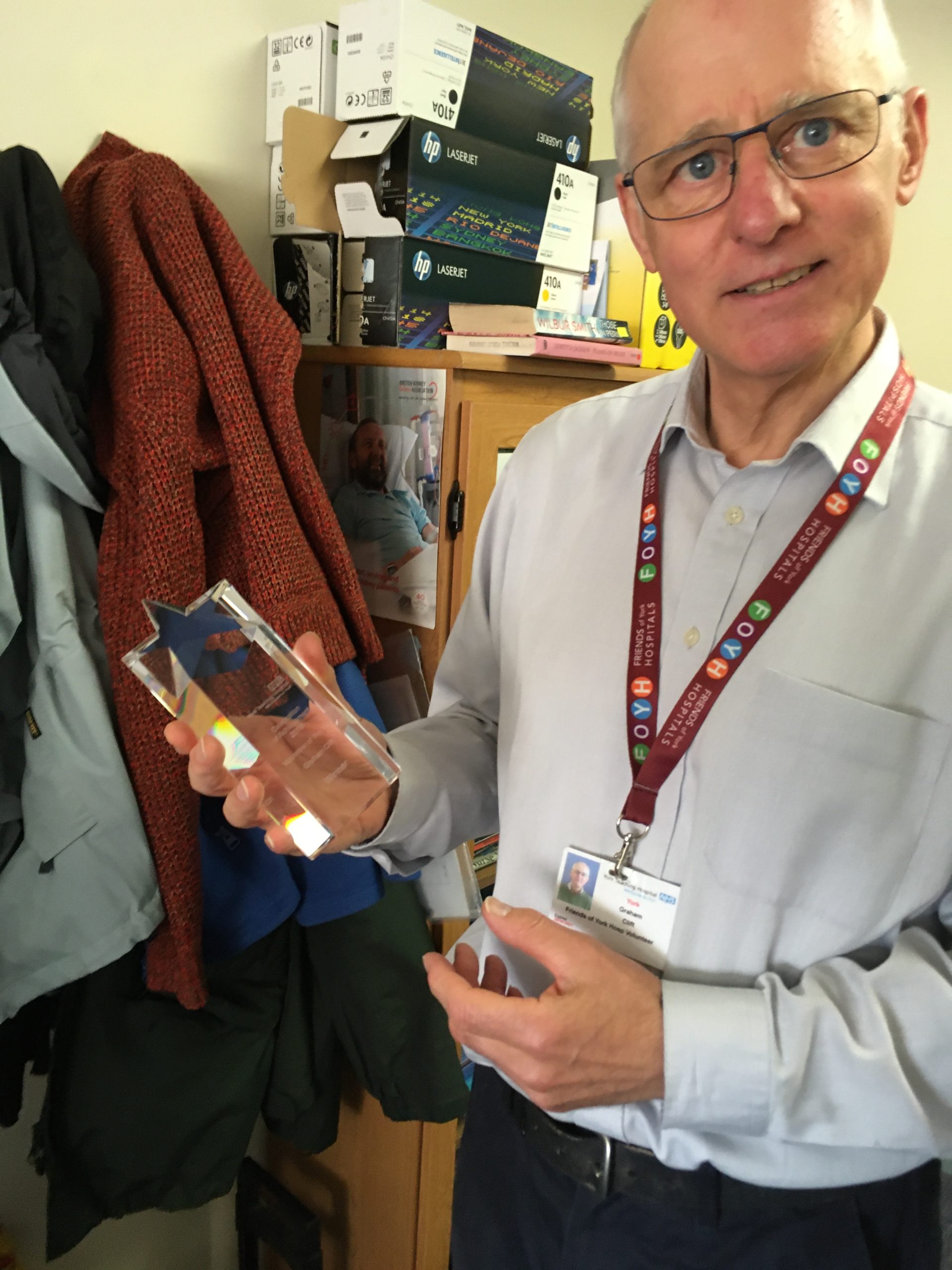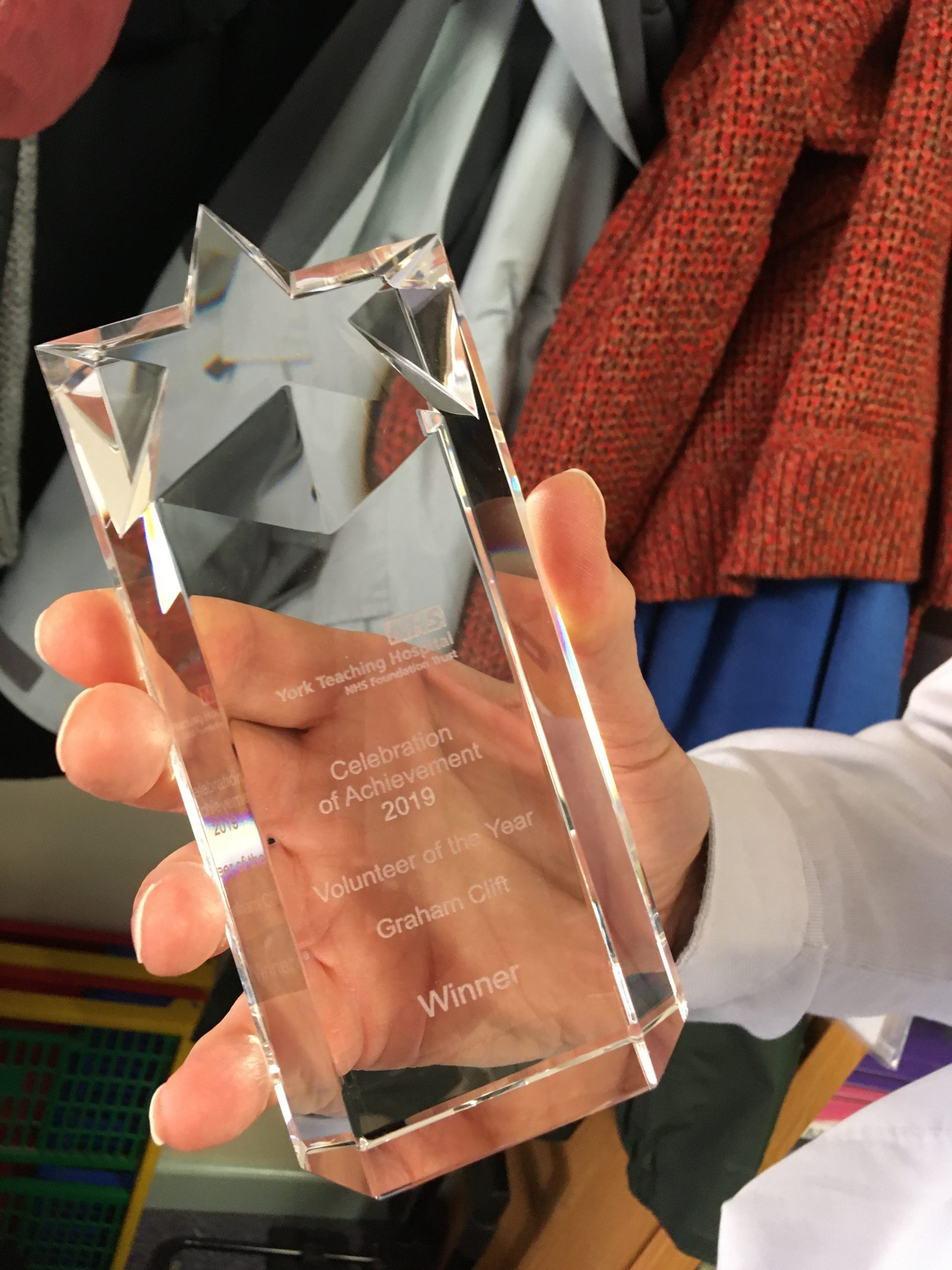 In 2017 another FOYH volunteer, Bob Farish, received the Volunteer of the Year Award for the support he had given (and continues to give!) at York Hospital's Eye Clinic.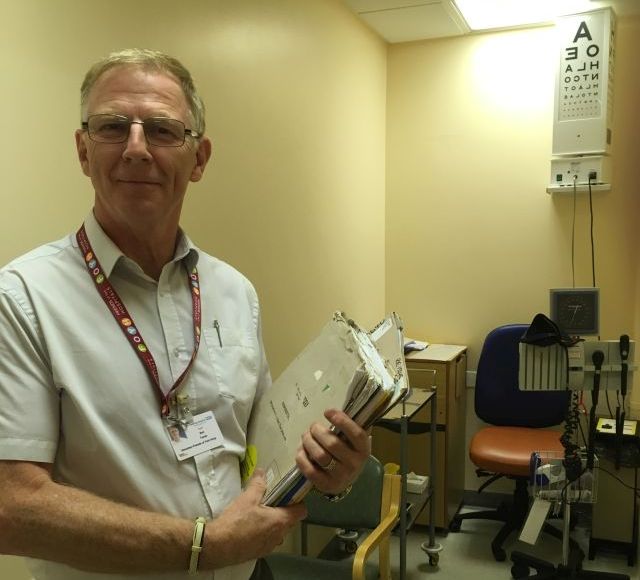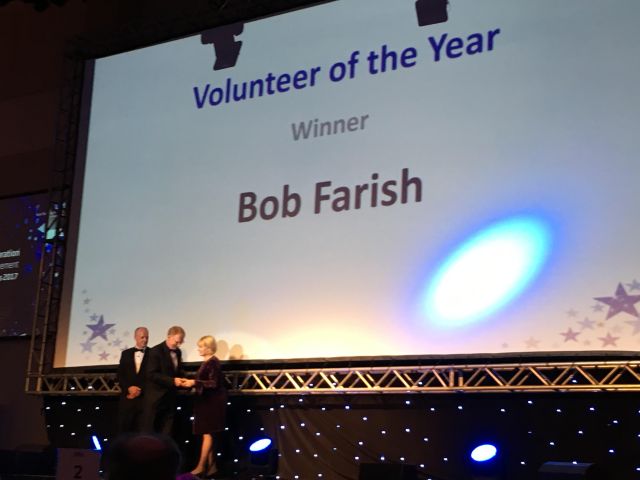 In 2016 the contribution of one of our student volunteers, Bea Mills, was recognised at the annual York Student Volunteer of the Year Awards. Bea, from York St John University was one of our Talking and Reading Service team who do one-to-one work with the patients on the stroke wards, helping them to communicate again.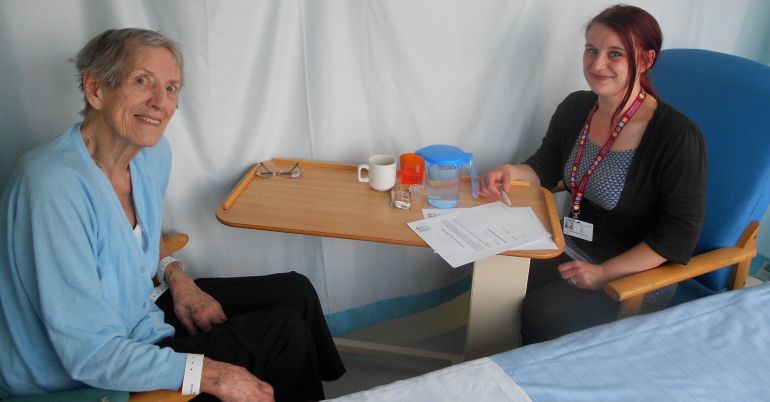 "I've really enjoyed my time at York Hospital and couldn't have asked for more supportive and friendly people. It's been a rewarding experience that I will treasure forever". – Bea Mills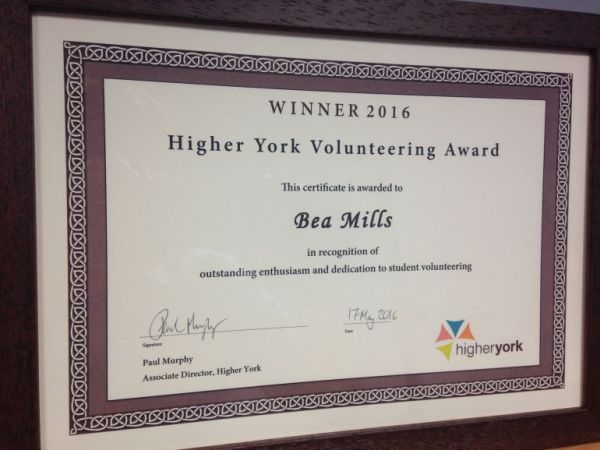 Our hospital volunteers have also been recognised in the local community, through the York Press Community Pride awards. In 2019 Daisy Barber was a Finalist for Spirit of Youth, while in 2018 Keelie Mollan was York Volunteer of the Year. In 2017 our 100-year old fundraiser Rebekah Stott was a Finalist for York Fundraiser of the Year, and Ward 28, Newspaper Delivery and FOYH Singers mainstay Bob Taylor was shortlisted for York Volunteer of the Year.
John Pratt was a much loved and respected member and President of Friends of York Hospitals (FOYH). He had been involved with FOYH for many years and his death in June 2018 was sorely felt by a great many people in both the FOYH and the York & Scarborough Teaching Hospitals Trust.
To keep John's values at the forefront of FOYH, a John Pratt Award for exceptional service/volunteering was introduced.
The first volunteer to be presented with the Award was Sandi Richardson in 2018. Sandi had been a volunteer for 37 years and had worked to raise a significant amount of money for the charity.
The John Pratt Award will be awarded when an individual has shown outstanding attributes which reflect John's lifelong commitment and work ethic to the charity. Anyone can nominate a volunteer for the award at any time. The nominee must have been with us for at least 5 years and have been unstinting in supporting other colleagues and FOYH activities.