Click the button to send a donation to the Friends via the Charities Aid Foundation: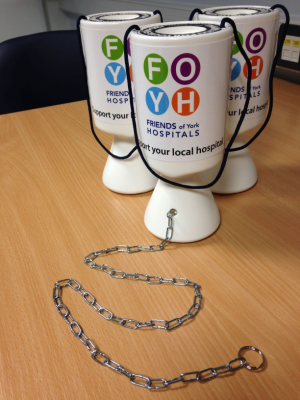 Please make cheques payable to 'Friends of York Hospitals', and send to:
Friends of York Hospitals,
York Hospital,
Wigginton Road,
York
YO31 8HE
If donating by cheque please complete a Gift Aid form – click here – and return it with the cheque.
Card payment or Direct Debit
We can also take your donation via a card payment or set up a Direct Debit. Please email your contact details to contact.us@foyh.org.uk and we will get back to you.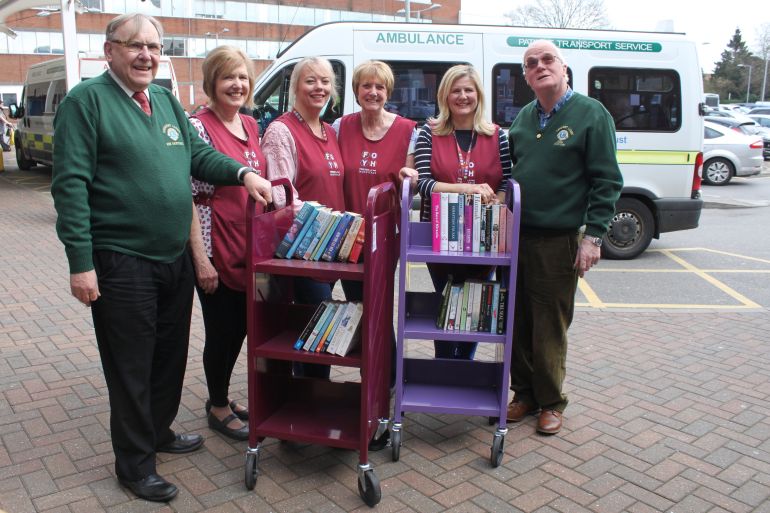 The Derwent Lions presented the Friends of York Hospitals with these trolleys for the Mobile Library team.
Your support is much appreciated, thank you.
Your donation means that we can provide equipment for the hospital.  This may be major items or small aids, such as voice amplifiers, which have a huge impact on the quality of life for indiviual patients.