Our Board of Trustees can have between 6 and 12 trustees.  We have three officers: the Chairman, Honorary Treasurer and Honorary Secretary. To use their particular skills and experience, other Trustees may lead in areas such as fundraising, public relations, human resources.
The Operations Manager of the Trust Charity and the Volunteer Services Manager of York & Scarborough Teaching Hospital NHS Trust attend our Board of Trustees meetings to support and advise but have no voting rights.
If you are interested in becoming a Trustee please click here for further information on how to apply.
Gillian Gribbin
Chairman 
From 5 June 2023
Gillian began her early NHS career in Community Health administration; transferring to a position in the NHS Supplies Service where she spent over 20 years. Most of that time working in the South East, in Supplies and Logistics Management roles; eventually as Director of Customer Services and Communications in North East Thames; which included responsibilities for contract negotiation, materials management, communications and management training.  She moved back North to be closer to family, finally settling in North Yorkshire.
Gillian enjoys walking, gardening, poetry and creative writing. She loves cricket and is an enthusiastic supporter of her Merseyside home football team – Everton FC.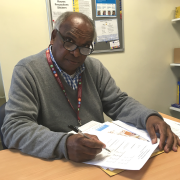 Hussein Syed
Honorary Secretary
From 5 June 2023 
Hussein became a trustee in 2014 after he moved to York from London where he was the Chairman of the Friends of St. Mary's Hospital, Paddington from 2011 to 2014. He hails from the West Indies and after finishing university here he taught English as a Foreign Language in London before going on to work for BT and the Prince's Trust. He was heavily involved in Neighbourhood Watch in Shepherd's Bush in London and chaired the Shepherd's Bush Green Police Ward Panel in a voluntary capacity for several years. He was Treasurer of the Friends of York Hospitals from April 2016 to October 2019 and became its Chairman in March 2020.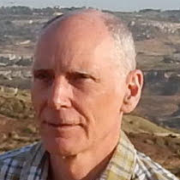 Mike Hall
Honorary Treasurer
Mike started his working life in the retail sector in various locations around the North East and Scotland. A career change then prompted a move to Norwich where he spent 18 years in the NHS, in GP Practice Management. He led several projects during that time, including the first electronic transmission of patient discharge letters from hospitals to GP practices. Mike enjoys practical challenges too. In 2010 he moved to York, bought a very run-down property, then spent the next 5 years turning it into a family home.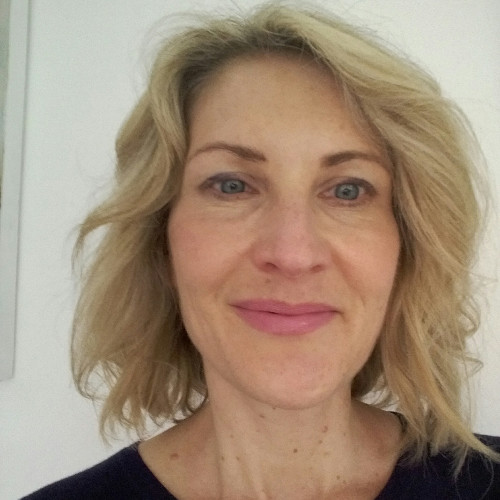 Malou Lindholm
Trustee
Malou is Head of Stakeholder Engagement and Events at the Joseph Rowntree Foundation, having previously worked as Events Manager with the N8 AgriFood Programme based at the University of York. She has a Masters degree in Social Policy from the LSE and a B.A. in Thai Language and International Politics from SOAS (University of London). She has extensive experience in events, stakeholder engagement and B2B marketing. Malou is keen to give something back to the local community and use her experience and contacts to benefit Friends of York Hospitals.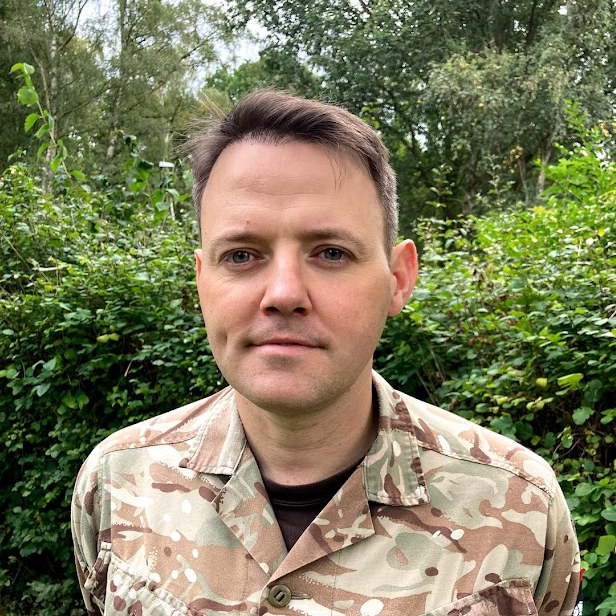 Robbie Cryer
Trustee
Robbie moved to York three years ago and serves here in the Army as an Education & Training Officer working in the Headquarters of the 1st (UK) Division. Robbie has served in a range of postings including Northern Ireland, the Aegean Sea on secondment to the Navy as an interpreter, Germany and Afghanistan but Robbie feels most at home in York.
Robbie is currently studying the Strategic Level of the Chartered Institute of Management Accountants' Professional Course and believes that this will give some insight and skills to apply to the role of trustee.
Robbie's wife works in York Hospital and they have first-hand experience of the wonderful work that goes on throughout York Hospitals and are highly motivated to support and make a difference if they can.
Road cycling (long distance), mountain biking, wild camping, and studying foreign languages are some of the range of hobbies Robbie likes to get involved in when not working or watching Liverpool play football on the telly.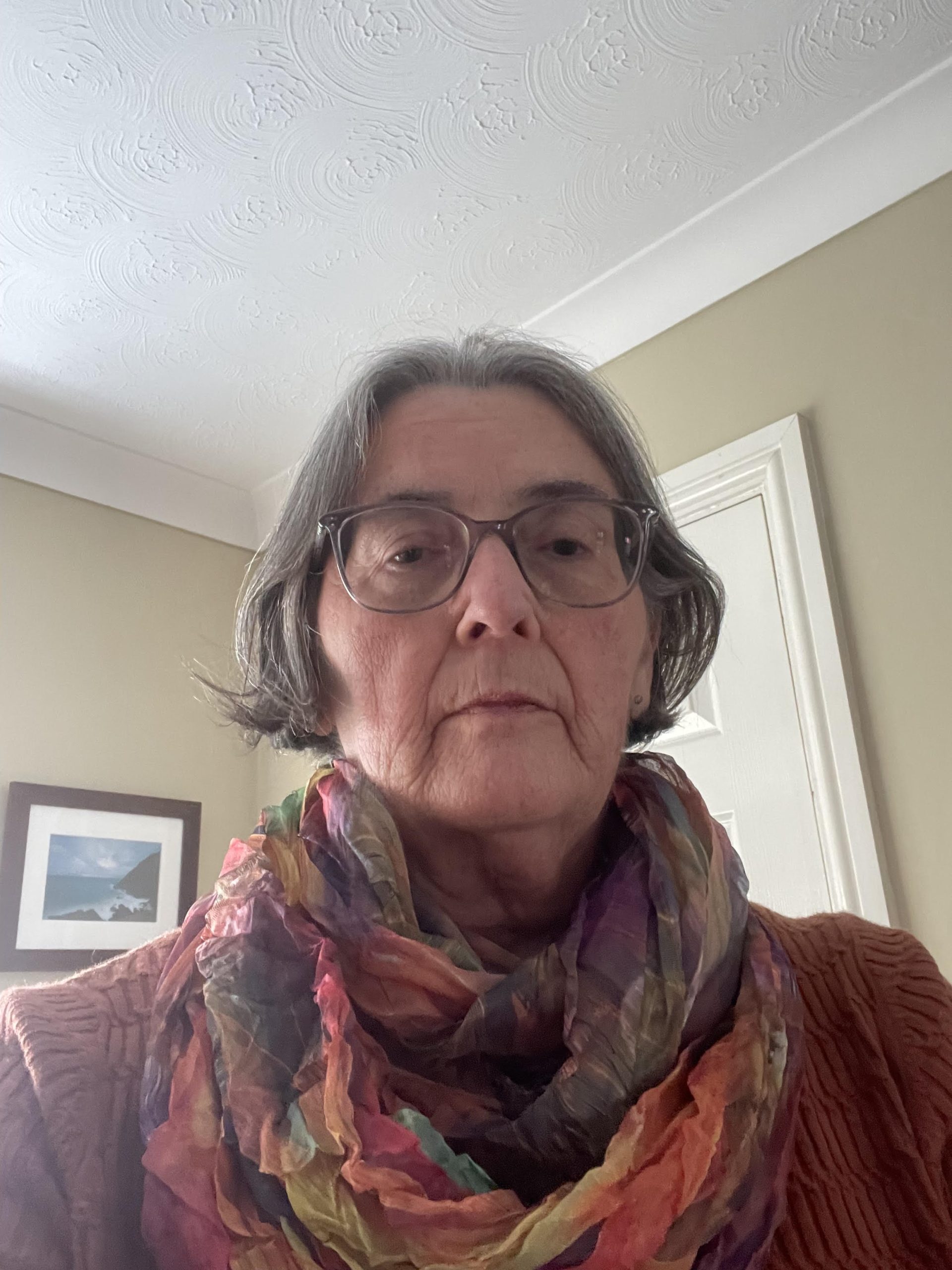 Verlie Riley
Trustee
I'm married with 2 adult children and 2 grandchildren.
I moved to York from London just over 25 years ago and am now settled in Wigginton.
I retired from City of York Council in December 2014, having spent 15 years working in the Conservation team with special responsibility for the Registered Commons and Village Greens.
I applied to become a volunteer with FOYH almost immediately and so it's nearly 9 years since I started as a refreshment volunteer on the Orthopaedic and Trauma ward, which is currently situated on ward 15 having been moved several times over the last few years!   I trained as a Nurse many moons ago so I absolutely love this role and I am made to feel very much part of the team. 
I am also heavily involved in the Haxby Foodshare project.  This project evolved from a need identified by the volunteering service set up at the start of the pandemic, which I was also involved in from the beginning as all other volunteer roles had been suspended.
My other interests are reading and spending time with the family.